We had the opportunity to review Reading Eggs by Reading Eggs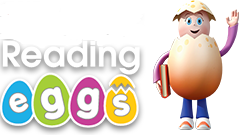 I totally get excited when I find a product that really works for my children. Reading Eggs is one of those products. My older two children used the program when they were younger and learned so much. All of us (me too) were sad when our subscription ended. At the time, we were not able to afford to continue using it. When the opportunity to review the program was offered, I jumped at the chance. I was also happy to learn the pricing is within our budget, so when our six-month subscription ends, we will be able to continue using it. You may get a free four-week trial.
Reading Eggs is an online program that is designed for children, ages two to 13 years old who are ready (or already) to read. The focus of the program is on the skills and strategies that are necessary for reading success. The curriculum can work independently, but also supports reading skills that are learned in school.
There are different program levels, which accommodate the learning skills of all children regardless of where they are in their reading ability:
Reading Eggs Junior is for children, ages two to four year old
Reading Eggs is for children, ages three to seven year old
Reading Eggspress is for children, ages seven to 13 year old
Reading Eggs is fun and engaging with learning activities that motivate your child to continue working through the lessons. It uses high quality animation and interactivity that is fun for the child. There is repetition of material your child may need practice with to ensure he is learning.
Lily is 13 years old, an avid reader and absolutely loves Reading Eggs. Although she did not need the reading skill practice offered through the program, she was still able to benefit from what is offered. Lily was happy she met the age cutoff, which is the only reason I allowed her to use the program.
Lily spent her time in the Reading Eggspress level of the program. She read Hansel and Gretel, The Emperor's New Clothes and Cinderella. Some of Shakespeare's works are also included in that level. The library has over 2,000 books from which your child may choose to read. There is fiction, fairy-tale, drama and more. She was able to select books by author or title.
She could go to the stadium and challenge other Reading Eggspress users in contests skills in grammar, spelling and more.
Canyon is my only child who has never used Reading Eggs and is why I requested to review the program.
Reading Eggs was developed for non-readers, so children do not need to have any prior knowledge of or experience with reading. Before using the program, the child completes a placement test that helps determine on what level they should start using the program. I had Canyon compete the placement test.
After determining a starting point, he started working through the lessons that follow a sequential progression developing his reading skills. There are learn-to-read lessons and comprehension lessons.
This is Canyon's working menu. Each place has so many more areas of play/learning for the child to complete.
Reading Eggs has been a lot of fun for my children. Canyon was able to work through the lessons with minimal help from me. I was able to see his progress over the weeks that he worked with the program. It worked well as a great supplement to his primary reading program.
There is a dashboard that allows a parent to track the progress of his child. If you have multiple children, then you are able to view the progress of each child on that dashboard. It lists the covered reading skills and the number of books your child has read.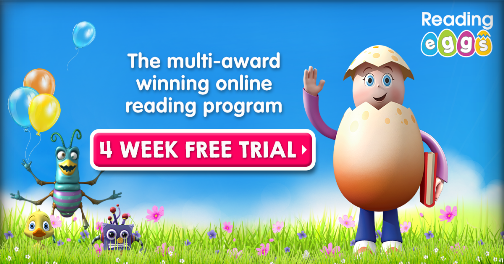 There is more than enough fun for your children using this program and the bonus is that they are learning along the way. This program has been a great fit for our family.
Availabilty
Learn more about Reading Eggs and take advantage of the free trial and great pricing.
Social Media Links
Facebook: https://www.facebook.com/readingeggsUSCA/
Instagram (handle): readingeggs
Twitter: https://twitter.com/readingeggs @readingeggs
Pinterest: https://www.pinterest.com/readingeggs/
YouTube: https://www.youtube.com/user/ABCReadingEggs
Hashtags: #hsreviews #readingeggs #learntoread