We had the opportunity to review the physical product of the Gospel Tracts and Evangelism Tools Sampler Pack by Let the Little Children Come

Who has time for God? When you are trying to share the gospel with someone, sometimes, you do not have a lot of time. Everyone (even Christians) are in a hurry with their own lives. Although the Bible is the ultimate resource, it is not the only way to introduce people to our loving God. The Gospel Tracts and Evangelism Tools Sampler Pack from Let the Little Children Come presents Christians with a number of resources that can be used to share the gospel with others.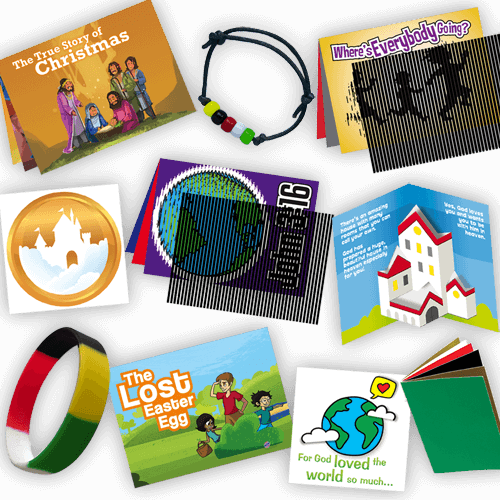 It does not matter your audience (child or teen), there are tracts and tools that will help you (or your child) to easily share with a friend or other. Looking at the picture and moving left to right, you will see the items that are included in the sampler:
1. The True Story of Christmas Animated Tract
2. Wordless Bracelet Kit
3. Where's Everybody Going? Animated Tract
4. Gospel Buttons FlipAbout
5. John 3:16 Animated Tract
6. The Most Amazing House Pop-up Tract
7. Silicone Salvation Bracelet – Medium
8. The Lost Easter Egg Pop-up Tract
9. John 3:16 FlipAbout
10. Wordless Book
All of the items included in the sampler are ones that would appeal to children. If you are in a church setting, homeschool co-op or other, the messages shared in the tracts are short enough to keep attention, but detailed enough to spark an interest and promote questions.
One of the items I really like are the Gospel Buttons. As adults, our conversations with a child may be easy. I can see a child or teen easily sharing the gospel with a friend using the Gospel Buttons. Each button opens the door for more conversation about God, his sacrifice and love for us. Finishing with "We can be made clean from sin by believing in Jesus," brings the message home. It is fun and engaging and I think the hands-ons demonstration gives the one sharing something to do and might reduce nervousness when sharing.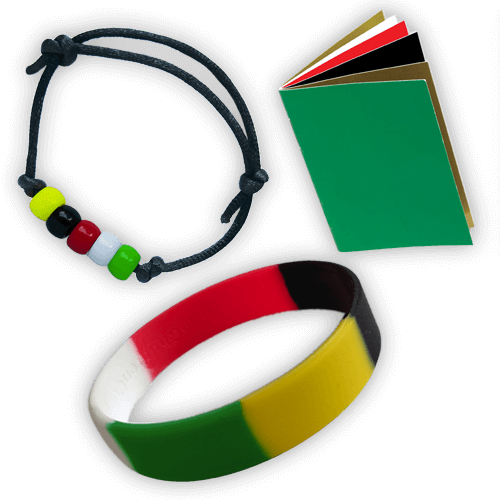 I knew the Silicone Salvation Bracelet would be a hit with my children. Silicone bracelets are fashionable and popular now. Many teens wear them regardless of the message. If your teen were to wear one of the bracelets, another teen is bound to ask about it. Teens are curious. The bracelets are great conversation starters. I saw it in action when one of my teens wore the bracelet. Because of the inquiry from another teen, Lily was able to share her faith. The conversation was not long, but she had the opportunity the share.
If you (or your children) are looking for a easy way to share the gospel, one of these tracts and tools may help.
Availabilty
Each item is available individually for different prices.
Social Media Links
Facebook: https://www.facebook.com/LetTheLittleChildrenCome/   
Hashtags: #hsreviews, #ShareTheGospel and #evangelism