We had the opportunity to review the Homeschool Special by MarshMedia.
"If you wish to take advantage of the opportunity to introduce the MarshMedia curriculum to your homeschooler(s) click on the link below for more information: https://marshmedia.com/pages/homeschool-offer ."
I can talk about math, English, writing and reading, but there are just a few topics I would rather not discuss right now. How about you? Are all topics open for discussion when it comes to your children? How about the subject of sex?
I can honestly say the topic of sex does not make me uncomfortable. I guess it could as it does a lot of parents, but for me it does not. What it does is bring to mind the fact my children are growing up and getting old enough where the topic is one I should discuss. They are not babies anymore. I want to equip them, so they are just as informed about how their bodies are changing as I do to equip their minds with academics.
We recently had the opportunity to review MarshMedia, a company that has provided educational materials – DVDs, books, videos and teaching guides – for elementary and middle school students since 1969. MarshMedia addresses some of those personal and hard to discuss topics like puberty education and hygiene. Other topics are immune system disorders and nutrition and health and safety – addressing how to keep one safe in dangerous situations. The use of tobacco and alcohol and diseases like HIV and AIDS are also covered. Yes, those are all quite heavy topics, but the videos available from MarshMedia make it easy for you to introduce them to your children.

You may view the videos with a subscription, which gives you unlimited access to rent the video through your subscription period. Once you subscribe to MarshMedia, you will have access to almost 60 programs that stream right to you. I love streaming. Some of the other topic areas of videos include programming for Students with Special Needs and Guidance, which covers discussions about character and bullying.
I allowed River and Lily to choose most of the videos they watched. I also had some in mind I wanted them to see. I had all three of my children watch the videos on AIDS and HIV. MarshMedia does a good job of presenting information on these diseases that still frighten people when they think of them.
"It is better to overreact to fireworks, then to underreact to gunfire!"
I watched the video, "How Will You React? A Staff's Guide: Being Prepared For A School Shooting", even though we homeschool. Although I do not expect that type of situation to happen in my home during school, it could happen when we are out and about. Unfortunately, shootings happen every day, everywhere. Knowing how to protect yourself from shooters does not guarantee your safety, but will give you some tools that may save your life. The video only references the Columbine shooting, which leads me to believe it is an older video. Sadly, since Columbine, there have been several other deadly school shootings. I did not share that video with my children. I would rather just have a verbal discussion on that subject and keep the visuals out of their minds. It would be great if that video were updated to reflect changes that have been made for increased safety, so people will know how to respond now.
There were also some videos Canyon was able to enjoy, which is programming that is presented for all ages of children. Head Lice: An Itchy Problem was very informative. There were some funny moments while also keeping the seriousness of the situation. Fortunately, we have never had lice on our bodies or in our homes. Now, Canyon knows some definite ways to prevent lice and also how to resolve the issue if we ever come under the attack of lice; yucky!
MarshMedia does a great job with its videos. Many topics are covered in 15 minute videos. I remember having access to videos like these when I was younger and am glad that opportunity exists for my homeschool children. You can tell there was a lot of research that went into the content that is shared. Granted, children are not going to learn everything they need to know about a topic by watching one of the 15 minutes videos. What they do learn is enough to peak their interest and for you to follow-up with more information.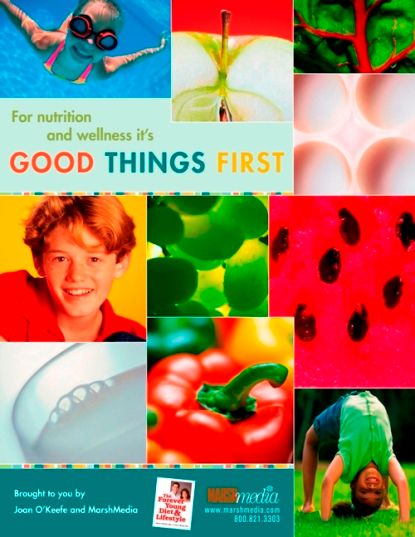 Availability
The MarshMedia Homeschool Special is available to homeschoolers for $50. That gives you unlimited streaming access to their videos through the end of the year.
Social Media Links:
Facebook:  https://www.facebook.com/MarshMedia.Educational.Programs/ 
Twitter:  https://twitter.com/Marsh_Media Tag: @Marsh_Media   
Google+:  https://plus.google.com/+MarshMediaKCMO   
YouTube: https://www.youtube.com/user/Clar1ssa1   
Hashtags: #hsreviews, #marshmedia, #pubertyeducation, #cleanliness, #hygiene, #unity, #specialneeds, #health, #safety, #educationalprograms, #healtheducation and #healtheducationdvd