We had the opportunity to review the physical product of Weave Your Word in Me — Part 1 by Kid Niche Christian Books.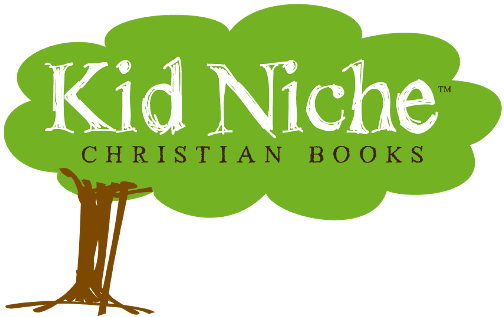 You would think finding a Bible study for your child would be easy. Well, it should be, considering the many selections of Bible curriculum now available to Christians. There are a number of options for early elementary and teenage children, but finding a prayer curriculum that is just right for an upper elementary or child in their tweens is sometimes a challenge. The curriculum is either too elementary or too much teen. Weave Your Word in Me — Part 1 is a Bible curriculum for children in fourth through sixth grades. Although they are the targeted audience, you could easily use the prayer curriculum during family devotions or as a read-aloud with a younger child.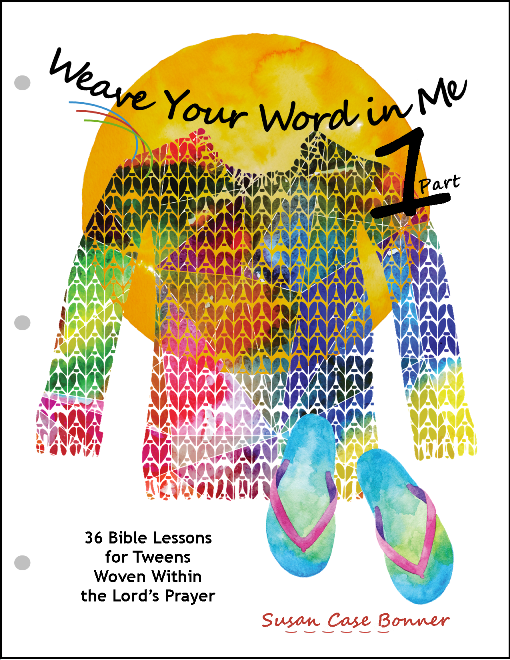 Weave Your Word in Me — Part 1 has 36 sheet lessons that are three-hole punched and ready to use. The sheets are a heavy 70# weight, which is a little bit heavier than the standard weight and is sturdy for frequent handling by your child. The Bible curriculum has two parts with two sections each. There are 80 lessons (Part 1 and Part 2) that focus on nine verses with compatible themes. Part 1, which we reviewed, covers 36 lessons and four verses.
There are 72 color illustrated pages that are well laid out and easy to read. Author Susan Case Bonner desires for the Bible student to understand who God is and how to talk to Him.
The curriculum was a little too elementary for Lily (eighth grade), although she liked looking through the study. Although she already knows The Lord's Prayer, she enjoyed reading through the section of the Comparison to the Lord's Prayer with Canyon and explaining the translation Bonner includes. Lily already knows the prayer by memory and Canyon also put the verse to memory.
I put the pages in a binder for Canyon, so he would have everything in one place. The only additional supplies students need to complete the Bible study are a Bible (ex: ESV, KJV, NABRE, NASB, NIV or NKJV). The answers your child provides using any of those Bible versions are compatible.
Weave Your Word in Me — Part 1 takes a gentle approach to introducing young people to God and His Word. The reference Bible verses are well placed presenting evidence of God's Word and promoting the theme in each lesson. The Bible study is not specific to the Old or New Testaments, but presents a variety of verses from both sections. As students work through Part 1, they become familiar with many books in the Bible.
We paced ourselves covering two lessons a week. As we continue, we may break to one lesson. Depending on the age of your child, you may prefer to cover both parts (Part 1 and Part 2) over a one or two-year period.
Some of the features I like are that the curriculum is compatible to multiple Bible translations. That allows student to participate in a group setting and promotes a larger opportunity for students to study and learn together (regardless of what Bible version they prefer) and not be separated by translations. The pages are not too busy and students may work through the study independently. Canyon and I worked through the lessons together. I read the questions and we discussed his answers if the conversation led in that manner. Although it was nice son and mommy time together learning more about God, the Weave Your Word in Me — Part 1 seems like it would be a lot of fun working through together with a friend. There are a number of activities to complete that include fill-in the blank, a My Prayer section, Bible definitions and theatrical read-alouds. You may see some additional activities.
Check out Part 2 of the curriculum.
Availabilty
Weave Your Word in Me — Part 1 is available for $20.
Social Media Links
Facebook:  https://www.facebook.com/susancasebonner/
Twitter:  https://www.twitter.com/susancasebonner @susancasebonner
Pinterest:  https://www.pinterest.com/susancasebonner
Hashtags: #hsreviews #tweensbiblestudy #prayer #biblecurriculum